In Stock
Freezer paper or "grease proof paper" is a perfect solution for freezer storage of meat, fish, cheese and other food ingredients
Freezer paper is can be used for shot-term as well as for a long-term freezer storage since it is more durable and has a better moisture resistance than wax paper
Unlike wax paper, freezer paper has a polyethylene coating on one side that allows your product to stay freezer burn free
18" width and 1100' length this freezer paper roll allows you to cut to size you need
FDA approved, USA made

| | |
| --- | --- |
| Roll Length | 1100' |
| Roll Width | 18" |
| Model Number | EF-18 |
IDL Packaging Freezer paper comes in 18" width roll and 1100' length. White roll of paper has a waxy finish from one side to keep you food safe for long term freezing. Unlike regular butcher paper, freezer paper allows you to freeze food for long period of time. However, recommended not to freeze food for more than 1 year. Heavy duty paper roll of 1100' fit allows you to cut it to the size needed.
Made in USA and FDA approve IDL packaging freezer paper as well as a butcher paper is a good substitution for foil, plastic wrap or waxed paper. How to use a freezer paper? Easy, unwind the right sized paper from the roll, waxy coated side will go towards the meat (fish or any other ingredients). Wrap the meat and here you are! Meat is ready to be frozen.
Customers also buy with this product
Recently viewed items
Tags: Food Paper Packaging, Butcher Paper, Butcher Paper Roll, Freezer Paper, Butcher Paper Rolls, Butcher Paper on Amazon, Commercial Freezer Paper, Freezer Paper Roll, Freezer Paper vs Butcher Paper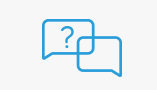 How to? What is?
Get your personal
consultation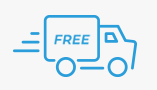 Fast Shipping
Available to ship
through Amazon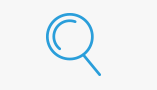 Didn`t find the product?
Let us know
and we will help you!