| | |
| --- | --- |
| Strap Width | 3/4" (19 mm) |
| Strap Thickness | .020" |
| Weight | 10.3 lbs. |
| Length | 200' or 300' |
| Break Strength | 1170 lbs. |
| Model Number | MAL34.200, MAL34.300 |
Show more >
IDL Packaging metal strapping great for various applications. Use metal banding for remote jobs, exhibition, shipping etc. This strapping material for pallets comes in self-dispensing steel strapping coil that helps avoid tangling and damage. Steel straps offer easy and fast strapping for indoor and outdoor uses.
Rounded edges keep the steel banding from cutting into and damaging product (still protective gloves are recommended). The steel strapping process combines tensioning, sealing and cutting. Use the correct tools, such as a tensioner, sealer and strapping seals or a multitool such as the IDL MUL-16 or MUL-20 to get best results. The mini steel strapping coil is made from the same material as standard coils. The only difference is length. Make sure to get a quality strapping product to protect your valuable products and shipments.
Ideal fit for this product
Customers also buy with this product
Recently viewed items
Tags: Packaging Straps, Strapping Tape for Pallets, Strapping Tape for Shipping, Strapping for Pallets, Strapping for Shipping, Banding for Shipping, Banding Straps for Shipping, Steel Strapping Band, Steel Strapping Banders, Steel Strapping Coil, Spring Steel Strapping, Steel Pallet Strapping, Steel Strapping Tape, Prices for Steel Strapping, Steel Strapping for Sale, Steel Strapping Mini Coil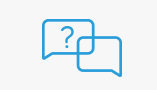 How to? What is?
Get your personal
consultation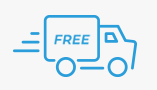 Fast Shipping
Available to ship
through Amazon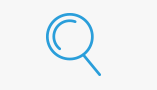 Didn`t find the product?
Let us know
and we will help you!