Packaging company in California, U.S.
IDL Packaging is a brain child of several senior packaging executives who saw multiple issues with current packaging supplies shopping experience and wanted to create something better to pull the industry into the 21st century.
IDL Packaging's mission is to provide a low to medium volume customer with a simple-to-use tool to purchase any packaging materials, concise informational guides on product selection and recommendations, and most importantly an easy to navigate selection of the best packaging products on the market at a fair price for general use applications.
Currently a small business has 2 main choices of shopping for packaging supplies:
1. A local packaging distributor. You pick up a phone and reach a sales rep on the other end, you explain your needs and based on that conversation the sales rep will either schedule a visit to your office to assess your needs further or recommend something on the phone. Keep in mind that all sales reps are paid on commission, so their goal is not only to help you but sell you the most expensive and often unnecessary solution. Example, you needed to strap 10 pallets a day that weight 500 pounds, often you would be recommended a strap that would hold at least 1000 pounds of tension and a battery tool to make strapping easier, however, in reality you just spent over $3,000 on the products that, while will do the job, are a huge overkill for your application and will never pay for themselves.
2. Another option is an online catalog. You can open one of the many available catalogs and navigate through their convoluted and complicated menu to the packaging section. You are faced with a choice of hundreds of products in any given category, all seemingly very similar but with different prices and minimal explanation of the differences and advantages. You purchase something that looks like it will work, but once it arrives, it turns out that it doesn't quite fit or you needed an accessory to make it work. None of that was clearly explained in the catalog and you are left feeling that you need to be a packaging expert yourself to make the right choices.
IDL Packaging believes there is an easier way for business owners and procurement managers to purchase packaging supplies and make sure their goods arrive safely to the customer without spending too much time and money. Our website is guided by a simple truth that packaging in 95% of instances is not that complex. We offer a selection of carefully picked products in each category, usually 2-3 options that represent lowest cost, best value or high-end items, depending on your needs. Most of the items we sell are best-sellers in their respective categories on other platforms such as Amazon. Of course, if your application is specialized, you can get in touch with us and we will recommend the product that will surely fit your needs, even if it is not on the website.
On IDL Packaging, if you are unsure what products are best suited for your application, you can be guided by our signature "top menu" that will briefly explain advantages of using certain items, recommend full solutions and suggest accessories that will make your packaging process easier. If you already know what products you need, just browse the categories and go through our quick checkout process.
Lastly, this project is a work in progress, we will be constantly adding new innovative products to our offering and tools to make shopping even easier. Please stay tuned and we look forward being a partner and trusted resource for your business's packaging needs for years to come
Wishing you the best,
IDL Packaging Team
Partners








Become a partner >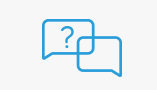 How to? What is?
Get your personal
consultation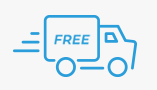 Fast Shipping
Available to ship
through Amazon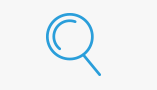 Didn`t find the product?
Let us know
and we will help you!