In Stock
Tensioner for woven and composite cord strapping up to 1 1/2" strap width
Redesigned geometry of gripper foot teeth allow to put more tension
Easily cuts woven and composite cord strapping without tension
Ergonomic design
This is a regular duty tensioner perfectly suited for medium duty strapping needs
| | |
| --- | --- |
| Strap Type | Composite / Woven cord strapping & Lashing |
| Strap Width | Up to 1 5/8" (42 mm) |
| Weight | 7 lbs. |
| Model Number | P-472 |
Show more >
IDL Packaging P-472 is a tensioner for woven and composite cord strapping. It is very important to use a right strapping tensioner for the right strapping type. There are 3 main "plastic" strapping types on the market: Polypropylene (PP), Polyester (PET) and Cord (woven or composite). Only PP and PET strapping can have the same tensioner since they are very similar.
However, it is always recommended to use more heavy duty tensioner with PET strapping to achieve full potential of the strap. Cord strapping on the other hand, is a different "beast" and require a different approach to the tensioner.
The first difference is a specifically designed gripper foot teeth geometry that better grabs and holds the woven or composite cord strapping and allows to achieve maximum tension without strap slipping under the gripper foot.
The second difference is a redesigned cutter that prolongs the blade life and allows to cut the strapping from the roll without tension. At IDL Packaging we combine only compatible equipment and consumables together!

Ideal fit for this product
Customers also buy with this product
Recently viewed items
Tags: Banding Tools, Strapping Tensioner, Pallet Strapping Tools, Plastic Strapping Machines, Plastic Strapping Tools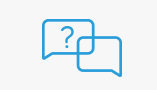 How to? What is?
Get your personal
consultation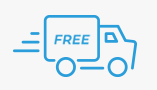 Fast Shipping
Available to ship
through Amazon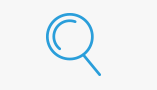 Didn`t find the product?
Let us know
and we will help you!