Pre-Order
The perfect option for the environmentally aware and friendly packer.
Compostable film made of 40% Corn/Potato starch.
100% Biodegradable and free of plasticizer. Raw material certified TUV 7P2266- Ed. A.
Comes with a roll of biodegradable BioWave7.1.
Air pillows size are 8" x 4" with a roll of 1640'.

AirWave1 machine has a fast production of 24-27 ft/min of air pillows.
Ideal for operations requiring maximum of up to 200 packs per day.
Operator friendly featuring 4 programmable settings, lock functions, adjustable air volume, and sealing temperature.
Made in Germany and includes replacement and repair parts.
| | |
| --- | --- |
| Weight | 18 lbs. |
| Dimensions | 17" x 13" x 9" |
| Film Type | BioWave7.1, 8" x 4", 1640' |
| Speed | 24-27 ft./min. |
| Voltage | 230V; 50Hz / 120v; 60Hz |
Show more >
Ideal fit for this product
Customers also buy with this product
Recently viewed items
Tags: Air Pillows for Shipping, Air Cushion Packaging, Airbag Packing, Sealed Air Packaging, Inflatable Packaging, Air Pillows, Packing Air Pillows, Packaging Air Pillows, Inflatable Air Pillows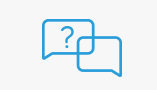 How to? What is?
Get your personal
consultation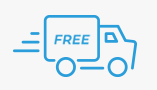 Fast Shipping
Available to ship
through Amazon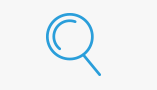 Didn`t find the product?
Let us know
and we will help you!