Void Fill Solutions - How to Fill the Void in Box
Today customers order huge selections of goods through web and online business caught the wave. Tons of products, big and small, are shipped today and all off them are requesting something that can prevent product damage and provide the secure shipping. The biggest problem with the shipping boxes is the void between product and edges. Usually the product is smaller than box and it causes damage during transportation. Void fill solutions come on the first place in shipping in the modern world. We offer two void form products to fill the void in box during shipping. Best Void fill solutions are Kraft Paper void fill and Air Cushion void fill.
Kraft paper void fill includes kraft paper roll and paper dispenser. All paper void fill products you can see here in our catalog. Paper dispensers can be basic - with only dispensing and cutting function, and also can include crumble function, which make the process much easier. Kraft paper rolls can be 12" / 18" / 24" wide with 1200 feet per roll.

Air void fill is the easiest solution in void filler. Air pillows are divided to pre-filled and non-filled when you buy film roll and inflatable packaging system. From point of view, pre-filled pillows require less work to start using them. But they are very expensive in delivery because of the size so they can be a solution only if you buy them near your warehouse. That's why as a packaging experts we do not recommend pre-filled pillows to our customers. Non-filled cushion, on the other side, can be used and transporting wherever you want. We offer qualitative void fill machine - Storopack Airmove2 Inflatable Packaging Machine and three types of cushions for you to select the perfect size for you package. All air fill materials you can check out here.

---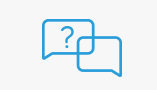 How to? What is?
Get your personal
consultation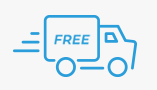 Free Shipping
for orders
more than $300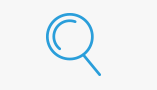 Didn`t find the product?
Let us know
and we will help you!