In Stock
The kit includes: Airmove2 Machine and 4 roll of Void S film (8"x1150')
Storopack Airmove2 Machine makes 30 feet of air pillow per minute, compact, lightweight and easy to operate air cushion machine
Storopack Void S film roll 8" width and 1150' length allows to inflate hustle free, tear off, strong cushioning air pillows 2"L x 7"W x 2"H size each

| | |
| --- | --- |
| Film Type | Void S |
| Power Consumption | 76 W to 97 W |
| Speed | Max 30 feet/min (10 m/min) |
| Voltage | 95 - 250 VAC: 50/50Hz |
| Weight | 15.65 lbs. (7.1 kg) |
| Dimensions | 8" x 1150' |
| Model Number | Airmove2 Void S Kit |
Show more >
IDL Packaging presents Storopack Airmove2 Void S Kit that includes: Airmove2 Air Machine and 4 rolls of Void S film. Airwave2 Air Machine is an industrial machine with 30 feet per minute speed, ready to use and easy to set up air pillow machine. Button operated with digital screen machine has presets for Void S, Bubble M and Cushion M film.
Just choose the right film from the setting option. Void S film roll 8" width and 1150' length allows to inflate 6.5" x 4" x 1.5" pillows. There is a perforation in between each pillows that makes it easy to use the right number of pillows for each individual size box.

Recently viewed items
Tags: Air Pillows for Shipping, Air Cushion Packaging, Airbag Packing, Sealed Air Packaging, Inflatable Packaging, Void Filler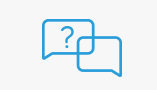 How to? What is?
Get your personal
consultation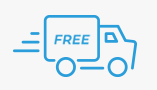 Fast Shipping
Available to ship
through Amazon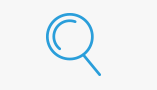 Didn`t find the product?
Let us know
and we will help you!