Warranty & Returns
Returns for Online Purchases


Customer should contact IDLPACK if not satisfied with a product for any reason. Any unused products can be returned within 30 days for a full refund (not including shipping fees). Product must be returned in the condition received and with the original packaging, including manufacturers' tags.

Products returned in original condition after 30 days will be subject to a 25% restocking fee.

If you can't make your return in the original package you can use any carton box which will ensure the safety of the goods during transportation.

Here are step-by-step instructions for returning your product:

1. Place all items along with a copy of the invoice back into the original packaging or secure carton box.

2. Get the return UPS label on www.ups.com and attach on the package. Be sure to place it over the original shipping label if you are reusing the original packaging.

3. Drop your package off at any UPS drop-off location. Find your nearest location at www.ups.com/dropoff

4. Returns are processed within 48 hours of receipt. Please note that most banks can take 5-7 business days for the credit to reflect on your account balance.

5. If you have any questions about your return, you can reach us at cs@idlpack.com

EXCHANGES

We are currently unable to facilitate exchanges. Please send back the unwanted item for a refund and place a new order for the correct item.

*If you purchased your IDLPACK product from a retailer, please return it to that retailer.

Warranty Information

If your product is eligible for a warranty evaluation/repair or replacement for a manufacturing defect in its materials or workmanship, contact our Warranty Department via mail cs@idlpack.com

To help expedite your warranty request, please type "Warranty request" in the subject line and provide as much details as possible in your email. Include the order number, purchase date, item style and description, and a picture of the defect.


Please, notice, we will not accept returns in the following conditions:

1. Item is damaged through the fault of the customer.

2. Item is washed, worn or misused.

For any questions you can connect us via e-mail cs@idlpack.com or fill out the form in Contact us.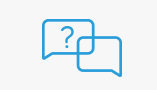 How to? What is?
Get your personal
consultation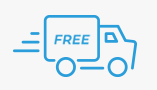 Free Shipping
for orders
more than $300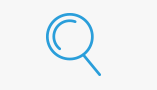 Didn`t find the product?
Let us know
and we will help you!