In Stock
Standard masking paper for variety of applications with water-based materials such as plaster, drywall texture, latex and painting
12" width and 60 yards masking paper roll works with TH-120 hand-masking device and others
One kraft paper masking roll allows to cover a total of 180 sq. ft of area
Ideal paper for protecting windows, trims, doors and floors from paint spills, over-spray and splatter
This roll is also available in a full kit with masking tape and TH-120 hand-masking device - kit part number TH-120-12

| | |
| --- | --- |
| Roll Length | 60 yards |
| Roll Width | 12" |
| Model Number | GPH-12 |
IDL Packaging masking paper is made in USA and comes in variety of sizes. General purpose kraft masking paper is used to cover areas from water-based materials such as paint, plaster, dry wall texture and other.
If using oil-based materials (commonly used in automotive industry), we recommend to apply PREMIUM Green paper for masking necessary areas. Green masking paper has a better oil resistance and will protect the surface from any drops.
IDL Packaging offers a vide selection of masking tapes and hand-masking device. Thank you for choosing our products and good luck with your project!

Ideal fit for this product
Customers also buy with this product
Recently viewed items
Tags: Packing Paper, Alternative to Corrugated Paper, Filler Paper, Postal Wrapping Paper, Kraft Paper, Kraft Wrapping Paper, Brown Wrapping Paper, Plain Brown Wrapping Paper, Kraft Paper Rolls, Kraft Paper Packaging, Roll of Paper for Painting, Painters Paper, Painters Paper Roll, Painter Paper Roll, Roll of Painters Paper, Masking Paper Roll, Masking Paper Rolls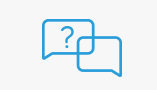 How to? What is?
Get your personal
consultation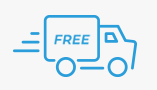 Fast Shipping
Available to ship
through Amazon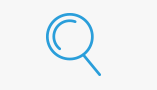 Didn`t find the product?
Let us know
and we will help you!