In Stock
Light and convenient polyester cord strapping is used as a safe, economical product for bundling and securing a wide variety of items across a multitude of industries. If it's agriculture, landscaping, automotive, printing, light building products, baling corrugated materials, plastic recycling and more, bonded cord strapping is your best solution
Woven cord strapping has both horizontal and vertical weaves which give it strength and flexibility and maintains good tension on heavy loads
Safe, exceptionally strong and secure cord coil wrap for heavy, bulky items
Poly cord strapping has similar holding strength to steel strapping with superior break strength of 900 lbs. and smooth edges for more safety
Woven polyester cord strapping roll does not rust and is water resistant
Cord strapping works best with our MUL-375 Cord strapping Tensioner and 3/4 inch Strap Wire Buckle, available at IDL packaging

| | |
| --- | --- |
| Strap Width | 3/4" |
| Color | White |
| Length | 2100' |
| Break Strength | 900 lbs. |
| Model Number | CW34.900 |
Show more >
The IDL Packaging 3/4 inch Heavy Duty Woven Cord Strapping Roll is an alternative to steel strapping with similar strength (900 lbs). Some advantages to white cord strapping over steel is that it can be retightened and is safer. No sharp edges and little recoil with woven cord strapping are two reasons for the safety advantage. Rust free poly cord strapping can be used for outdoor storage.
There are no load compromises since polyester cord strapping absorbs impacts and load shifts. For best results, use our heavy duty polyester cord strapping with cord strapping heavy duty tensioner, 3/4 inch strap wire buckle and strapping cart/dispenser available at IDL Packaging.
Ideal fit for this product
Customers also buy with this product
Recently viewed items
Tags: Packaging Straps, Polyester Cord Strapping, Poly Cord Strapping, Woven Cord Strapping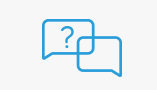 How to? What is?
Get your personal
consultation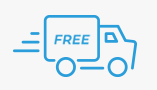 Fast Shipping
Available to ship
through Amazon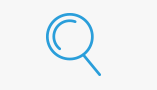 Didn`t find the product?
Let us know
and we will help you!