| | |
| --- | --- |
| Film Length | 1500 feet |
| Film Width | 15 inches |
| Film Type | Hand stretch film |
IDL Packaging 15" x 1500' Pre-Sretch Wrap Film with Extended Handles is the perfect stretch wrap for all your shrink wrap needs. Whether you're moving, securing a pallet for shipment or just need protection, this packing wrap roll will get the job done. To wrap a pallet properly, you need quality stretch film that is puncture resistance and durable like this.
The stretch wrap comes with a convenient handle on each side for ease of use. Saran wrap your product with clear film for easy barcode reading. The shrink wrap roll is great for moving and protecting items. Industrial shrink wrap is strong and perfect for large jobs but can be used for home and office.

Customers also buy with this product
Recently viewed items
Tags: Stretch Film(16), Plastic Wrap(16), Plastic Film(16), Stretch Wrap Film(16), Pallet Stretch Wrap(16), Film Wrap(16), Pallet Wrap(16), Moving Wrap(16), Plastic Stretch Wrap(16), Shipping Wrap(16), Plastic Wrap for Pallets(16), Stretch Wrap Roll(16), Industrial Plastic Wrap(8), Packing Plastic Wrap(8)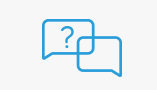 How to? What is?
Get your personal
consultation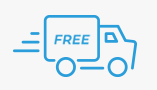 Fast Shipping
Available to ship
through Amazon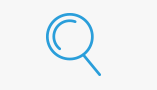 Didn`t find the product?
Let us know
and we will help you!