Steel Strapping Tool Set for Round Packages - Tensioner, Sealer, Cutter for Steel/Metal Banding - Packaging Strapping Tool Kit
In Stock
Strapping tool kit is combined from best suited tools for 1/2", 5/8", 3/4" steel strapping application on round packages and includes: tensioner, sealer, cutter
Tensioner: Teknika S-246 is a feedwheel pusher tensioner for steel strapping. Durable and good for round packages
Sealers: C-3124, C-3125, C-3126 double notch front action sealers for 1/2", 5/8", 3/4" steel strapping and 1/2", 5/8", 3/4" open (snap-on) or closed (push type) seals
Cutter: H-230 heavy duty cutter with wide blades. Drop forge carbon steel insures durability of the strap cutter
| | |
| --- | --- |
| Strap Type | Steel |
| Strap Size | 1/2", 5/8", 3/4" |
| Model Number | S-246, H-230, C-3124, S-246, H-230, C-3126, S-246, H-230, C-3125 |
ROUND PACKAGES - Strapping tool set kit (tensioner, sealer and cutter) for 1/2", 5/8", 3/4" steel (metal) strapping (banding). IDL Packaging is a brain child of several senior packaging executives who saw multiple issues with current packaging supplies shopping experience and wanted to create something better to pull the industry into the 21st century.
Looking to buy a strapping tools and not sure if "this" sealer and "that" tensioner can work together? We've got you covered! IDL Packaging strapping tool set kits are combined from best compatible tools for applications with specific strapping sizes and types.
Set of strapping tools you need to strap your cargo include: S-246 Tensioner for ROUND PACKAGES to tension your 1/2", 5/8", 3/4" steel strapping, C-3124, C-3125, C-3126 Sealers is to close/crimp your 1/2", 5/8", 3/4" open (snap-on) or closed (push type) seals for steel strapping, H-230 HD cutter to cut steel strapping.
Ideal fit for this product
Recently viewed items
Tags: Strapping Kit Harbor Freight, Metal Pallet Strapping Kit, Metal Strapping Kit, Strapping Kit for Sale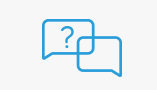 How to? What is?
Get your personal
consultation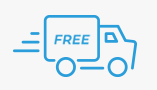 Fast Shipping
Available to ship
through Amazon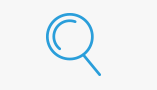 Didn`t find the product?
Let us know
and we will help you!