In Stock
Trusted by USPS and Costco -Toshiba's long-lasting print heads provide a low total cost of operation with minimal maintenance.

Direct thermal label printer can accommodate up to 4" width and 1" core label rolls.
6 ips (inch per second) speed, USB, Ethernet, Bluetooth.
Compact footprint, designed for ease of use, this printer is a great solution for small to medium volume shipping needs.
Emulations: Toshiba (TPCL), Zebra (ZPL2), Eltron (EPL2), Datamax (DPL), Intermec (IPL- 200 dpi)
| | |
| --- | --- |
| Memory | 32 MB (FROM), 16 MB (SRAM) |
| Print Head | Flat Head |
| Print Speed | 152 mm / seconds (6 ips) |
| Model Number | B-FV4D |
Show more >
IDL Packaging presents Toshiba Label Printers for business! Toshiba label and recite printers are trusted by USPS and Costco due to its reliability, low cost of ownership and variety of solutions for every printing needs! B-FV4D Direct Thermal Label Printer is a perfect solution for small and medium size businesses. Provides 6 inch per second (ips) speed and up to 4" width label roll size.
Can accommodate 3/4" ,1" and 1 1/2" core labels with 100-300 labels per roll (label roll up to 4" diameter). Small design of the printer allows to set it up in any flat surfaces close to the pacing stations. USB, Ethernet and Bluetooth technology insures an easy set up for the printer. Just download the driver form Toshiba official website and start printing your shipping labels.
Customers also buy with this product
Recently viewed items
Tags: Labeling Machine, Labeling Printing Machine, Labeling Printer Machine, Labeling Machine on Amazon, Hand Labeling Machine, Food Labeling Machine, Product Labeling Machine, Small Labeling Machine, Labels on Packaging, Label for Packaging, Label for Package, Label Printing for Packaging, Labeling Package, Package Labels on Amazon, Custom Labels for Packaging, Printing Packaging Labels, Print Packaging for Label, Labels for Shipping, Shipping Label, Printer for Shipping Label, Shipping Label Printers, Shipping Label Printing, Print Shipping Labels, Shipping Label Maker, Best Printer Shipping Labels, Shipping Label on Amazon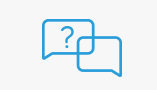 How to? What is?
Get your personal
consultation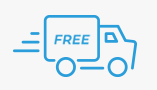 Fast Shipping
Available to ship
through Amazon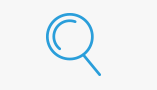 Didn`t find the product?
Let us know
and we will help you!