In Stock
Reusable plastic handle dispenser for mini (bundling) and regular size stretch wrap film rolls
Pressure adjustable tension for ease of reaching desired stretch from the film
Use 1 handle with 3" and 5" bundling stretch wrap film rolls with 3" core
Use 2 handles for 16" and 18" regular stretch film rolls


| | |
| --- | --- |
| Film Type | Hand grade stretch |
| Core size | 3" |
| Model Number | W-731 |
IDL Packaging wrap dispenser is a great tool for getting the proper wrap for every job. Reusable stretch wrap dispenser for mini (bundling) and regular size stretch wrap film rolls. Stretch film wrap tension is adjustable to desired stretch depending on the job. Light in weight and with a comfortable grip, our stretch wrap dispensers are great for ease of use over many projects.
Make sure you have the right stretch wrap dispenser that can stand up to heavy use and is ready for any application. Packaging wrap can protect products while handling sharp edges without tearing. The film wrap dispenser gives you better control over your wrap to ensure superior results. Choose a quality film dispenser for professional shrink wrap of everything that needs to be shrink wrapped.
Ideal fit for this product
Customers also buy with this product
Recently viewed items
Tags: Hand Stretch Wrap Dispenser, Stretch Tite Wrap Dispenser, Stretch Wrap Dispenser Tool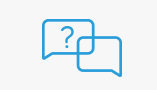 How to? What is?
Get your personal
consultation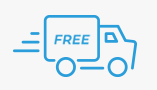 Fast Shipping
Available to ship
through Amazon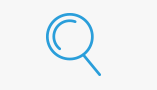 Didn`t find the product?
Let us know
and we will help you!