In Stock
18 inches width and 180/1000 feet length of the roll allow to cut to any size needed for cooking, wrapping or packing needs
Unwaxed and uncoated white butcher paper roll for serving, storing, cooking and smoking meat and fish
White butcher paper is stronger and more durable than foil and more suitable for smoking meat and fish
Unlike parchment paper, butcher paper more suitable for grill due to its durability and better moist resistance
FDA approved, USA made, 100% recyclable

| | |
| --- | --- |
| Roll Length | 180 or 1000 feet |
| Roll Width | 18 inches |
| Model Number | WB-18180, WB-181000 |
IDL Packaging butcher paper made in USA and FDA approved! Comes in white and pink colors. Both papers are good for packing, wrapping and cooking meat as well as gift wrapping, table clothing, drawing or any other applications that our paper roll can help you with.
Butcher paper roll are 18" wide and 180' long that allows you to cut it to the size needed. Pink and white butcher paper will be a great solution for preparing meat with seasonings and will keep you cooking area clean!
Unlike regular cutting boards, butcher paper allows you to cover a bigger area on a table and prepare food for a big family all at once. Stronger and more durable that foil, butcher paper does a better job of trapping the smoke and releasing the steam to prevent barbeque stall.
Ideal fit for this product
Customers also buy with this product
Recently viewed items
Tags: Food Paper Packaging, Butcher Paper, Butcher Paper Roll, Freezer Paper, Butcher Paper Rolls, Butcher Paper on Amazon, Commercial Freezer Paper, Freezer Paper Roll, Freezer Paper vs Butcher Paper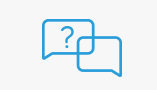 How to? What is?
Get your personal
consultation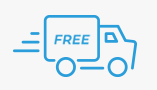 Fast Shipping
Available to ship
through Amazon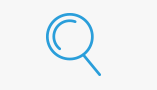 Didn`t find the product?
Let us know
and we will help you!