In Stock
Woven cord strapping kit includes: tensioner, roll, 2 rolls, 3 rolls or 4 rolls of HD woven cord strapping and phosphate buckles
Tool: P-310 tensioner is designed to grip, tension and cut cord strapping. Gripper foot has a specifically designed geometry of teeth for better holding power with woven cord strapping. Redesign cutter allows to cut cord strapping even without tension
Strapping: 1 roll of 3/4" x 250', 2 rolls of 3/4" x 250' (500' total), 3 rolls of 3/4" x 250' (750' total) or 4 rolls of 3/4" x 250' (1000' total) HD woven cord strapping with 2425 lbs. break strength
Buckles: pack of heavy duty 3/4" phosphate buckles. Phosphate coating provides a better grip with woven cord strapping
Due to portable size, this kit is a great solution for drivers to re-tighten or re-strap the cargo as well as for an occasional strapping needs

| | |
| --- | --- |
| Strap Type | Cord |
| Length | 250', 500', 750', 1000' |
| Strap Size | 3/4" |
| Break Strength | 2425 lbs |
| Model Number | B-WCSK.34.250, B-WCSK.34.500, B-WCSK.34.750, B-WCSK.34.1000 |
Show more >
IDL Packaging is a brain child of several senior packaging executives who saw multiple issues with current packaging supplies shopping experience and wanted to create something better to pull the industry into the 21st century.
IDL Packaging strapping kits are perfect for remote jobs, limited space operation or occasional strapping. Everything you need to get started is included. When the consumables such as strap, seals or buckles run out, simply re-order them separately, the tools will last for a long time.
This kit includes: 3/4" x 250', 2 rolls of 3/4" x 250', 3 rolls of 3/4" x 250', or 4 rolls of 3/4" x 250' woven cord strapping roll - 2425 lbs break strength, 100pc, 200pc, 300pc or 400pc 3/4" HD phosphate buckles, tensioner P-310 for 3/4" woven poly cord.

Ideal fit for this product
Customers also buy with this product
Recently viewed items
Tags: Strapping Kit Harbor Freight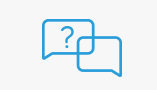 How to? What is?
Get your personal
consultation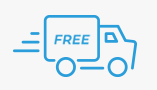 Fast Shipping
Available to ship
through Amazon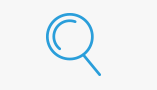 Didn`t find the product?
Let us know
and we will help you!