In Stock
Unprinted, clean, smooth newsprint paper sheets 24" width and 36" length for multipurpose use
Choose the most suitable weight: 6 lbs = 100 sheets, 12 lbs = 200 sheets or 24 lbs = 400 sheets, pack of paper sheets that can be used for packing, void filling, fire-starter paper for fireplace, art projects and everything else where paper sheets might be handy
Unprinted newsprint paper has a nice smooth surface and gives an exceptional touch feeling as a gift wrapping paper
100% recyclable USA made paper newsprint packing paper is shipped in a protective packaging

| | |
| --- | --- |
| Sheet Length | 36" |
| Sheet Width | 24" |
| Weight | 6 lbs; 12 lbs; 24 lbs |
| Model Number | NSP-2436-6, NSP-2436-12, NSP-2436-24 |
Show more >
IDL Packaging presents newsprint paper sheets for packing, protecting and other applications where basic paper sheets involved.

Customers also buy with this product
Recently viewed items
Tags: Brown Kraft Paper Sheets, Kraft Paper Sheets, Buy Kraft Paper Sheets from IDL Packaging, Buy Online Craft Paper Sheets from IDL Packaging, Craft Paper Sheets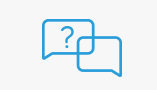 How to? What is?
Get your personal
consultation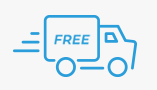 Fast Shipping
Available to ship
through Amazon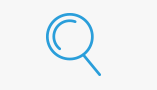 Didn`t find the product?
Let us know
and we will help you!