In Stock
Revolutionary Eco-friendly 50# 15.25" x 300' or 1400' cushioning kraft paper roll in strong self-dispensed box to protect your valuables
Pack, ship and store with unique patented embossed kraft paper roll to increase your customer satisfaction and brand image
Unlike bubble wrap or any plastic air pillows, HexcelWrap is more cost-effective and environmental friendly solution for packing and protection
100% sustainable and curbside recyclable, HexcelWrap can be used to wrap and protect glassware, cosmetics, electronics and anything fragile
100% recyclable, biodegradable, and compostable

| | |
| --- | --- |
| Paper Type | Kraft |
| Roll Length | 300', 1400' |
| Roll Width | 15.25" |
IDL Packaging presents innovative and revolutionary solution for eco-friendly cushioning for shipping and protecting your products! HexcelWrap is a patent-pending unique and embossed 50# kraft cushioning paper roll in self-dispensed portable box. Specific design of embossed paper insures great cushioning and protection with minimum paper used.
Increase you brand awareness by using eco-friendly and customer appealing strong paper! Heavy duty and portable self-dispensed box will not take much space on your packaging stations.
Unlike plastic bubble wrap or air film pillow, HexcelWrap is 100% recyclable, biodegradable and compostable! Save the Planet, safe money and increase you Brand Awareness with HexcelWrap MP300N or MP1400N.

Customers also buy with this product
Recently viewed items
Tags: Packing Paper(21), Kraft Paper Rolls(20), Kraft Paper(20), Alternative to Corrugated Paper(20), Filler Paper(20), Kraft Wrapping Paper(20), Postal Wrapping Paper(20), Brown Wrapping Paper(20), Plain Brown Wrapping Paper(20), Kraft Paper Packaging(12)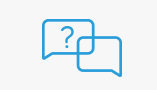 How to? What is?
Get your personal
consultation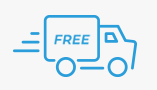 Fast Shipping
Available to ship
through Amazon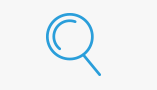 Didn`t find the product?
Let us know
and we will help you!